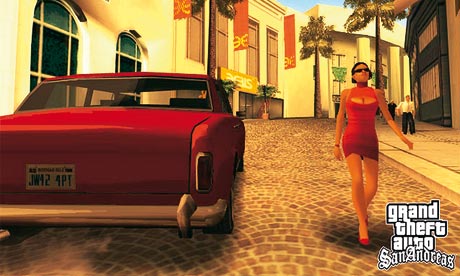 "The fastest-selling cultural product in history was created by people you've probably never heard of. While this year's Oscars honoured films in which the movie business sweetly congratulates itself on its own birth – The Artist, Hugo – the most dollar-hoovering entertainment release ever is not a film, still less an album; it's a video game. Coming out last autumn, Modern Warfare 3 – a blockbuster military shooter made by a Californian game studio called Infinity Ward – took just 16 days to gross $1bn, beating by one day the previous record set by a film about blue people in space. And it wasn't a freak accident. Global annual sales of video games now dwarf cinema box-office and recorded music: in 2010, games grossed $56bn, film tickets $32bn and music $23bn. (The film industry as a whole still made more, at $87bn.) Even social games on Facebook are enormous business: Zynga, the firm behind Farmville andWords With Friends, is responsible for 12% of Facebook's revenue. Hollywood is old-school now. And one company in particular has played a pivotal role in this media revolution over the past decade: Rockstar Games.
Trigger Happy: The Inner Life of Videogames
by Steven Poole
Tell us what you think:Star-rate and review this book
Rockstar's banner Grand Theft Auto series has sold a total of 117m copies. And it's a cute irony of cultural globalisation that the most convincing digital simulation of New York yet made was built by a gang of Scots. In 2008, the $1bn-grossing video game Grand Theft Auto IV recreated in spectacular fidelity Manhattan and its environs as the setting for the adventures of Niko Bellic, an eastern European migrant intent on upward social mobility in the criminal underworld. Later this year, Grand Theft Auto V – whose recently released teaser trailer has, like that for a hotly anticipated film, already attracted millions of views and countless pages of badly spelled fan speculation on the internet – will move the action to a virtual Los Angeles. Yet all the main episodes in this monster fun franchise are created in the UK by Rockstar North, an Edinburgh-based studio that began as a plucky startup in the bedroom-coding home-computer revolution of the 1980s...."
Read the full article here:
↬ http://www.guardian.co.uk/technology/2012/mar/09/grand-theft-auto-bang-bang-y...